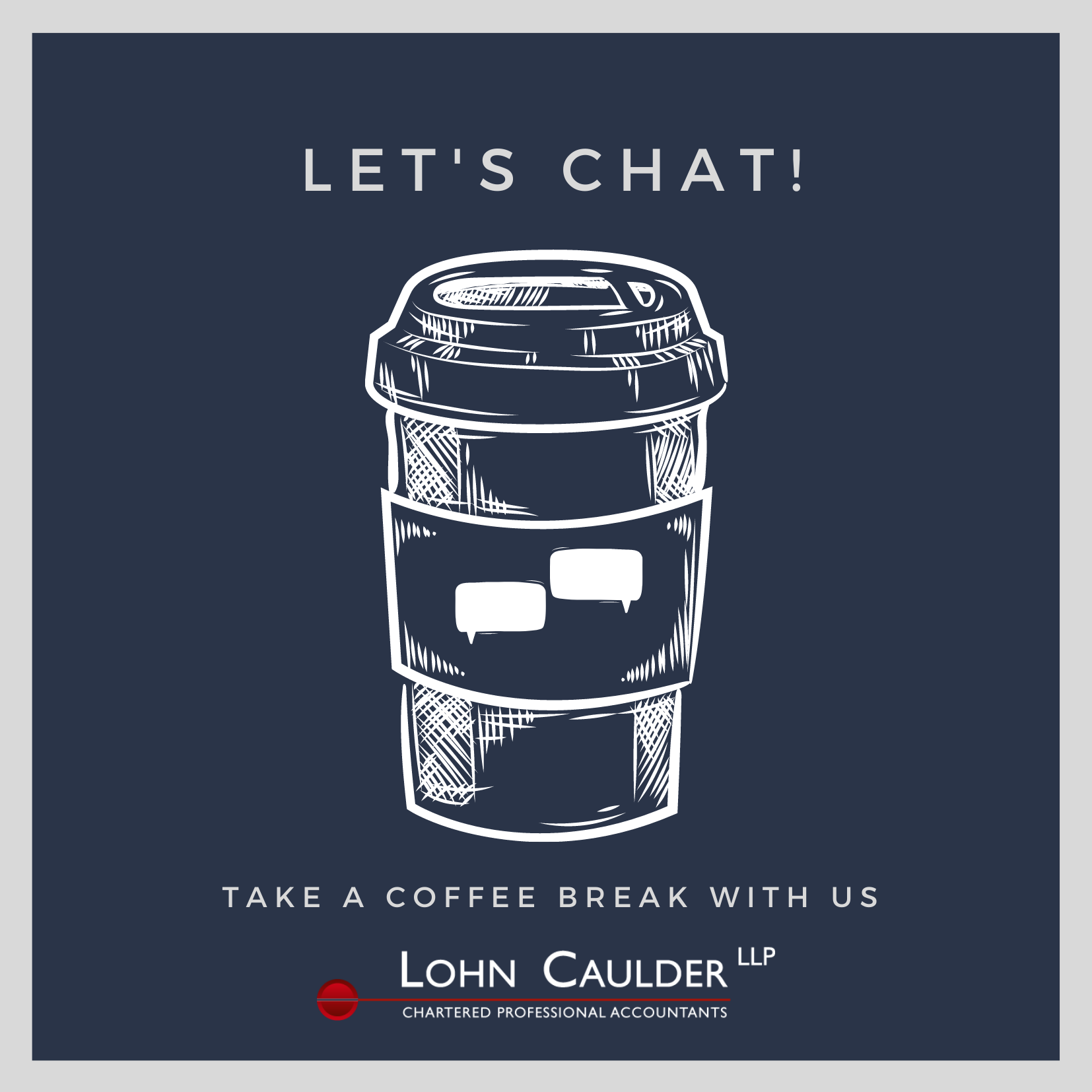 Lohn Caulder would like to invite you to a coffee date!
Are you interested in a successful career in accounting? Do you wonder if you're a good fit for a mid-sized firm? Are you curious about life at Lohn Caulder? We want to give you answers!
We will be setting up short one-on-one virtual meetings between July 19th – 20th, 2022 to answer your questions and get to know you. If you are interested in this opportunity please fill out a sign up sheet by clicking here and submit it via e-mail to tlee@lohncaulder.com.